2n6 Sweet Shop is a branding project for a new sweet shop opening in Tenterden High Street. I had been commissioned to design the shop's logo, branding, exterior signage and everything else needed to get the shop up and running. The signage is constructed from laser cut acrylic which has been spray painted. I designed and applied plotter cut vinyl graphics to the windows. 
I was lucky to have a lot of creative freedom and a very active role in the creation of the shop; from the design process to actually applying the graphics to the shop and constructing the signage.
Stamps with the logo and strapline to use on shop packaging and products.
Screen-printed A3 Glassine sheets used to wrap products in the store.
Glassine bags screen printed with the 2n6 pattern.
Laser-cut acrylic signage, spray painted and coated applied to the shop front.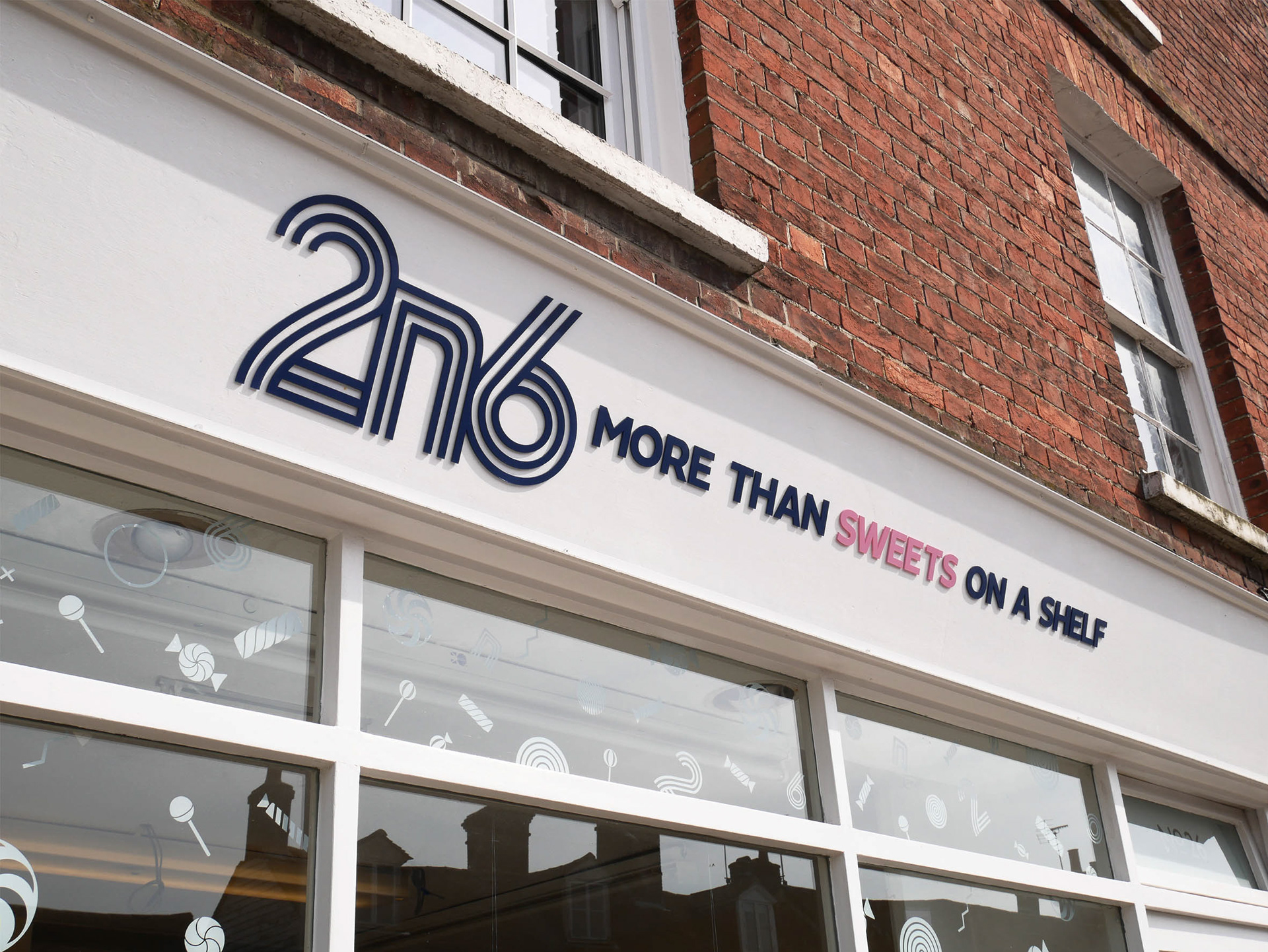 Shop front with laser-cut signage and plotter cut vinyl applied to the windows.